Product Spotlight: Yamaha Piaggero 76-Key Digital Pianos
Ultraportable digital pianos let you take your music on the road.
By Dane Madsen
Electronic Keyboard Marketing Manager, Yamaha Corporation of America
What's in a name? Combining the words "piano" and "leggero"—Italian for "light"—these new 76-key digital pianos emphasize portability, interactive features, and superior piano Voice quality. The NP-V80 and its younger sibling, the NP-V60, are digital pianos that combine powerful functionality and an intuitive interface with a slim size and light weight. Whether you're a beginner or a seasoned veteran, the Piaggero is a great instrument that won't crowd your living space or slow you down for those impromptu gigs-on-the-go. Weighing just under 16 pounds, the name Piaggero literally and physically translates into "light piano".
Featuring Yamaha's Graded Soft Touch (GST) keyboard action, the resistance of the Piaggero is graded without the weights of the Graded Hammer Standard (GHS) action found on Yamaha's best-selling P Series. This is what allows the NP-V60 and NP-V80 to come in at such a low weight. But GST still emulates the resistance found on an acoustic grand piano where you'd find larger hammers in the lower octaves for the big bass strings and smaller hammers in the upper registers for the higher notes.
Both the NP-V60 and NP-V80 feature hundreds of Voices and Styles at your fingertips and there's so much you can do with them. The NP-V80 also features an Intelligent Arpeggiator, which tailors keyboard grooves to the sound of your choice. Simply select a Voice and play a chord—the arpeggiator does the rest and makes you sound like a pro. For example, select the Yamaha keyboards acoustic piano Voice and the chords you play produce patterns ranging from classical to adult contemporary. Switch over to the clavinet Voice and the chords you play instantly get the funk up with punchy, choppy '70s comping. Select an acoustic guitar Voice and suddenly the chords you play produce finger-picking styles with authentic guitar voicings, great for performing rock ballads and folk anthems. The Intelligent Arpeggiator always sets the right pattern to the right Voice. It's that simple.
Yamaha's acoustic piano heritage
Yamaha has been making digital pianos for more than 25 years and world-class acoustic pianos for over a century! Only a company with such a rich history in acoustic piano craftsmanship knows not only what a piano should sound like, but also what it should feel like. Many people know that Yamaha is also a leading manufacturer of high-end electronics like home theater and speaker systems—this means we know a thing or two about reproducing digital audio to perfection.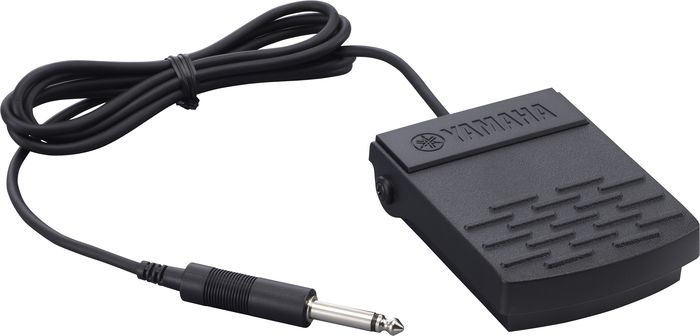 Playing with style
When we call the Piaggero an "ensemble piano," we're talking about the features that go beyond the piano-focused heart of the instrument. This means that both the NP-V60 and NP-V80 can accompany you with brass, strings, drums, guitars, etc. A complete rhythm section is waiting to follow your lead and enhance your performance. Each of these 165+ Styles is essentially a band of studio musicians specializing in a particular type of music. Rock, country, ballads, contemporary … you play the chords, and they lay down the groove. Style chords can be voiced in either one of the simple left-hand-chord, right-hand-melody modes, or in the pianist-friendly full keyboard mode. Every Style also includes a custom Intro, Ending, and two Variations that can be used, for example, to differentiate the verse from the chorus of the song you're performing.
It's as easy as N-P-V
With over 500 Voices to choose from for playing your favorite melodies, and over 165 Styles to choose from for backing you up at whatever tempo you've set you'd think the Yamaha Piaggero piano would be a massive sea of buttons and switches. Actually, it's remarkably inviting and pretty simple considering everything it's capable of doing. And if you know the song you want to play, a single Music Database button ties all of the other ones together. Press it and you can select from a list of names based on the song you want to perform. Each title is a pre-set combination of a Style, a Voice that complements that Style, and a tempo setting suitable for the song. There are even custom effect combinations for each title, and you can expand your Music Database list with titles downloaded from the Internet via PC or Mac. Music Database isn't a karaoke machine; it doesn't playback recordings of songs (although the Piaggero can do that), however, it does instantly recall various settings so YOU can perform a song.
Packed with interactive musical features, but still completely inspired by Yamaha's heritage of world-class acoustic pianos, the incredibly slim and ultraportable Piaggero piano lets you take your music on the road. Any road. Anywhere.
Features & Specs
500 voices with 8 Sweet!, 5 Cool! And 3 Live! Voices
32-note polyphony
9 reverb types/4 chorus types
6-track recorder
165 + User (SFF) accompaniment styles
50-pattern intelligent arpeggiator
26 harmony types
76 piano-style unweighted keys with Graded Soft Touch
USB to host and USB to device
Includes music rest and sustain pedal
49-3/4"W x 4-3/8"H x 12-5/16"D
15-1/2 lb.
---
If you like your 'boards ultraportable, super powerful, and highly interactive, the Piaggero is the 'board for you.