Hands-On Review: Visual Sound V2 Series Effects Pedals
Boutique tone at affordable prices.
By Ara Ajizian
Musician's Friend Staff Writer
With the V2 Series of pedals, Visual Sound founder and president Bob Weil and lead engineer/FX godfather R.G. Keen have created a line of effects that effortlessly rival pricey boutique effects. The newest pedals are the Open Road Overdrive and Truetone Clean Boost, joining other popular pedals in the series like the Comp 66 Compressor and H20 Chorus/Echo, which I also tried out for this review.
Open Road Overdrive
I feel fortunate to have an amp that delivers every time I plug into it. There are always pedals coming across my desk to try out, and the ones I like best are those that work well with that unadulterated tone. If there's one beef I have with my own amp, it's that to sound really good it's got to be cranked up nice and loud. When it is though (and that's most of the time), it's heaven to my ears.
Visual Sound's Open Road Overdrive aims to deliver that same amp-style overdrive, and it does it exceptionally well. I was immediately impressed with the way it sounded working with my amp's clean channel. Unlike a lot of overdrives, the Open Road doesn't have an over-enhanced midrange. What you get is real depth and bottom-end richness along with all the sparkle and clarity at the top end you'd expect from a good overdrive or from a great-sounding tube amp. It covered a gamut of tones, from a light breakup to thick, grinding crunch, all by tweaking three simple knobs for drive, tone, and volume. Best of all, I was able to get killer tones out of my amp at lower volumes, something my neighbors will appreciate! It made recording with my amp much easier too.
Truetone Clean Boost
A clean boost can be a valuable addition to an effects chain, and the newTruetone Clean Boost is certainly no exception. It offers plenty of options depending where you use it. If you find you've got a lot of tone-suckers on your pedalboards, you can use it last in the chain to boost the signal going to your amp without affecting the sound you've likely spent hours dialing in. Perhaps you have a lower-wattage amp that sounds great but needs a bit more volume—the Truetone will give you that extra oomph without diluting the amp's organic tone.
The Truetone also worked amazingly well in conjunction with the Open Road Overdrive. In front of the Open Road, the Truetone pushed it harder to coax even more gorgeous sounds out of it; placed behind it, it took the natural warmth of the Open Road and gave it a nice boost that worked really well for solos. As I said earlier, my amp tends to deliver its best tones at higher volumes, which creates problems for me when going from clean rhythm passages to overdriven solos. The band then has to compensate, resulting in drastic volume changes. Songs like that require dynamics, not just loud-quiet-loud progressions, and with the Truetone that's exactly what I got.
Comp 66 Compressor
Visual Sound's Route 66 overdrive/compression pedal has been around since 1999, garnering much praise during its existence. In response to numerous customer requests over the years, the company decided to isolate the compression channel into a single pedal, hence the V2 Series Comp 66 Compressor.
It's easy to get vintage-style compression out of the Comp 66, not unlike a classic Ross or MXR Dyna Comp pedal. But Visual Sound didn't stop there. It also provides a switchable tone control to increase or decrease the overall brightness. A Gain knob controls a unique preamp stage so you can use the Comp 66 for a healthy shot of clean boost. And unlike its vintage counterparts, the Comp 66 is great for thickening up your sound and adding loads of sustain without introducing unwanted noise into the signal.
H20 Chorus/Echo
Another standout in the V2 Series is the H20 Chorus/Echo. Essentially two pedals in one, the H20 lets you use each effect individually or in tandem for even more spacey goodness. The Chorus channel uses a Visual Sound-developed bucket brigade chip and features a Norm/Lush switch for an instant revoicing of the effect. The Echo uses both digital and analog circuitry, which makes longer delay times possible but maintains the warmth of a purely analog delay. The H20 also provides a second output jack for use with stereo rigs. Out of the box it's a dry output, but DIY types can go inside the pedal and switch it to an effected output so you can have the effect run through both amps (though not in true stereo).
V for victory
Along with the great sounds of V2 Series pedals, you also get other Visual Sound enhancements like the Pure Tone Buffer. Each V2 pedal features this preamp buffer that maintains your signal's integrity as it passes through. Although true bypass is highly touted and completely removes a pedal from your chain when turned off, I found this feature to be a valuable asset in my larger pedalboard. If you tend to have some tone-suckers in your chain, or just a lot of effects overall, you will too. Anyone who's ever fried a pedal by accidentally connecting an AC wall wart will appreciate that this won't damage V2 pedals; they simply won't work unless you use a 9V DC adapter. And all come housed in rugged, die-cast aluminum housings, with switches designed for the long haul. Best of all, they're priced well below what you'd pay for vintage/boutique pedals.
Features & Specs
All V2 Series pedals:
Die-cast aluminum housings
Pure Tone buffer circuit
Hand-wired, point-to-point jacks
Convenient battery access
Open Road Overdrive:
Less-dominant midrange
Fat, grinding overdrive
Organic, amp-like tone
Drive, Tone, Volume controls
Truetone Clean Boost:
Transparent gain boost
Multiple applications
Straightforward Volume/Tone knobs
Comp 66 Compressor:
Compression channel of Route 66 pedal
Vintage-style compression, modern versatility
Switchable tone control
H20 Chorus/Echo
Separate chorus/echo channels
Use separately or in tandem
Bucket brigade, analog chorus
1000ms of analog-voiced digital echo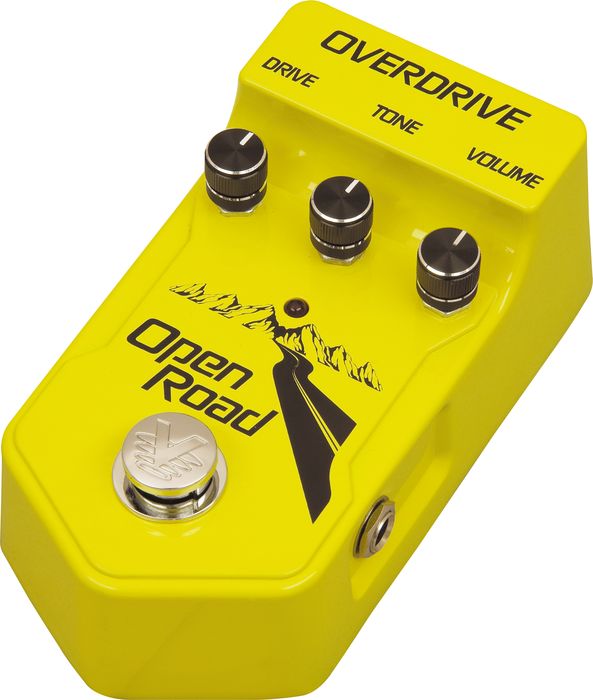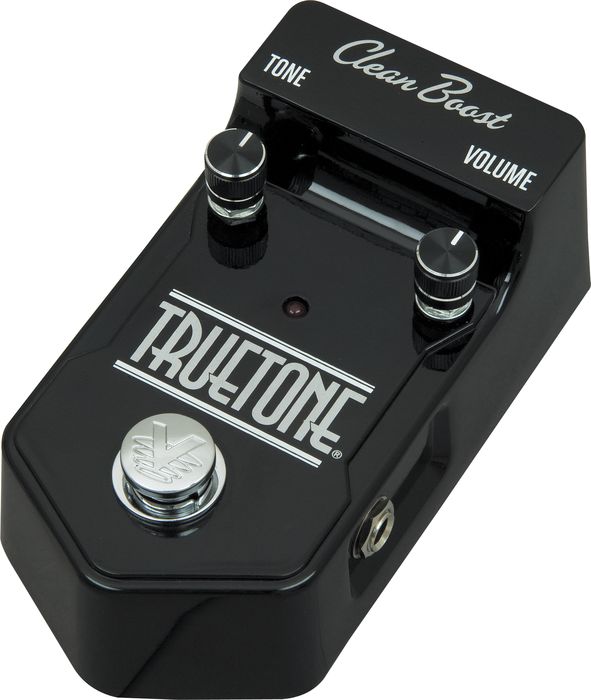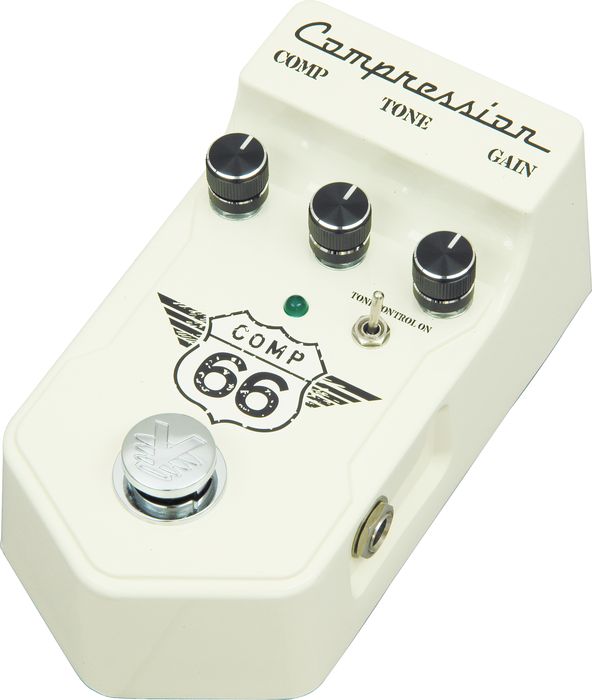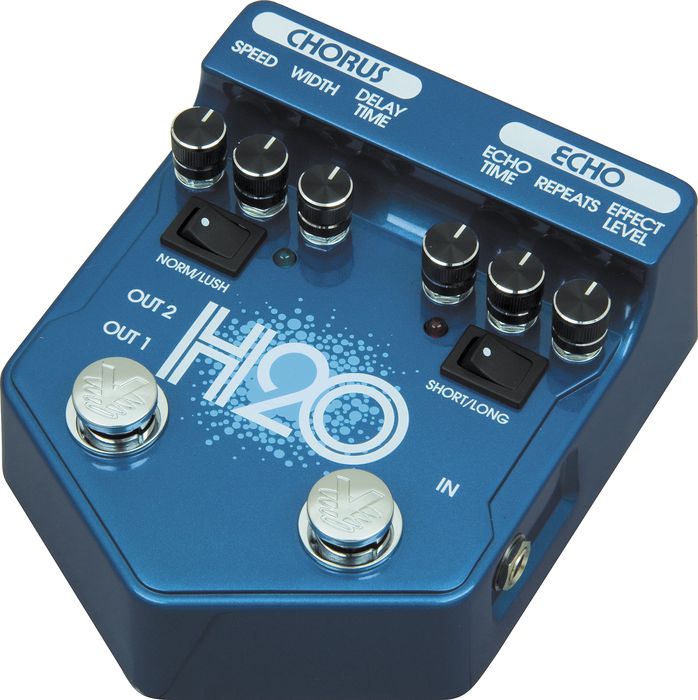 Tags: Effects Pedals