Hands-On Review: Gibson Guitar Parts and Accessories
If you play a Gibson, the smart move is to keep it a Gibson. When it comes time for new tuners, a new bridge, or even just a three-way toggle, authentic Gibson replacement parts may be a little more expensive than the many off-brand copies available, but this is one time when it pays not to save a few bucks. There are a number of reasons.
By Marvin Grey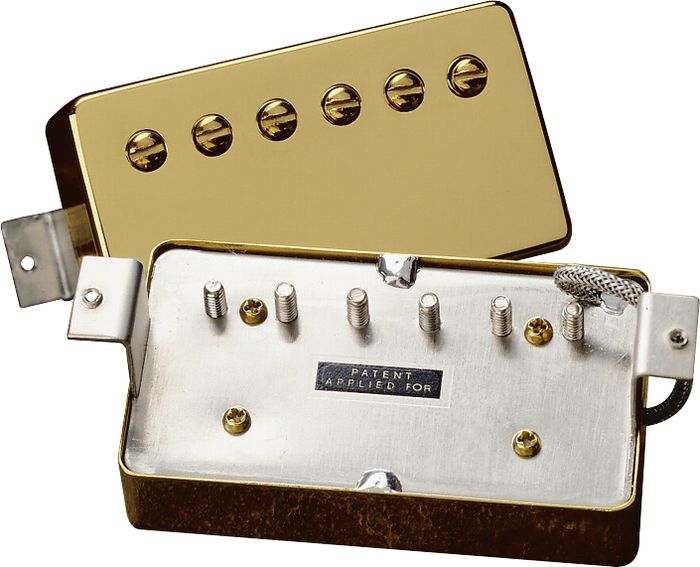 Authenticity itself counts for a lot. You're proud of your axe, and Gibson parts keep it pure and fully worthy of its respected name. They also maintain the guitar's value. A Gibson guitar appraises higher when it is all Gibson, especially an older instrument. Collectors want the real thing and players value the Gibson sound, look, and performance. After all, these are the very reasons you chose your Gibson in the first place.
But the main reason for choosing genuine Gibson parts is the most fundamental of all: plain old quality. Gibson has remained the most respected name in the guitardom for a number of reasons. By being one of the first. By pioneering such basic innovations as the humbucking pickup. By creating numerous classic designs that have remained popular over decades. But behind all of these has been an unswerving commitment to quality. If there is a best way to make something or a higher-grade material that can be used, Gibson has always taken the high road. That's why Gibson guitars sound and play the way they do.
Companies that compete with Gibson have done so mainly by copying Gibson designs and undercutting its prices. They can do this by lower-cost manufacturing, lower-grade materials, or less costly substitutes. Gibson has never budged on quality.
The Classic pickups are a perfect example. The '57 Classic was the first humbucker, invented and perfected by the legendary Seth Lover working for Gibson. It was the pickup that defined the Gibson sound in the early days and today, nearly 50 years later, Gibson makes them with the same materials and the same care. Only the manufacturing techniques have been refined.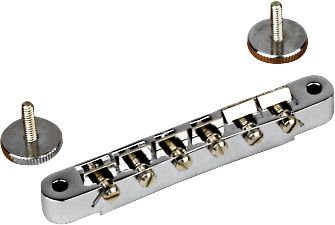 Gibson still charges its own magnets to make sure they are right and in balance. It still uses the same Alnico II alloy. Where others have substituted cheaper brass for the base plates and plated brass for the covers, Gibson still uses sonically superior nickel for the plates and high-quality German nickel silver for the covers. The modern '57s still are made with Formvar wire as were the originals. Gibson still uses wooden spacers which shape to the poles, rather than cheaper, easier-to-work-with plastic spacers. Wax potting that eliminates microphonics-another Gibson innovation-is still used in the modern '57s. They are made the same way and that's why they have the authentic Gibson sound.
Unstock options
Those who play extreme music need extreme pickups, but Gibson knows that some players just can't do with a stock instrument. The Tony Iommi pickup perfectly illustrates Gibson's way of responding to the needs of players. When metal rockers needed pickups with higher output, Gibson teamed up with Iommi, one of the guys who created the sound in the first place, to come up with a pickup that captured the essence of Iommi's Black Sabbath sound. It's overwound, hotter than a pistol with major output. If you play anywhere in the Sabbath zone, this is a pickup that will give your guitar all the edge and cutting power you need to burn it up good.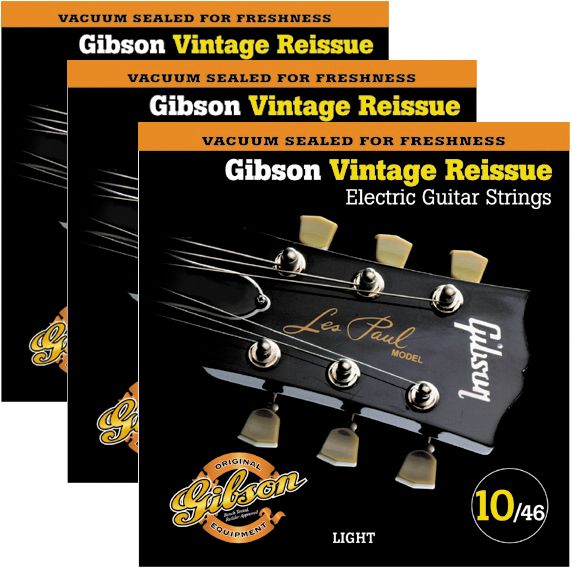 All of Gibson's parts from toggle switches to tuners reflect the same commitment to quality. Gibson switches are U.S.-made Switchcraft and built to last. The ABR-1 bridge is the only foreign-made Gibson component. Gibson went to West Germany because it couldn't find a U.S. manufacturer who could meet the precision specifications Gibson demanded. Gibson has no tolerance for loose tolerances.
Even Gibson strings are notable for their quality and sound, not that you have to have Gibson strings on your guitar for the sake of authentic purity. They're just great strings. If you bought your axe new, it had Gibson strings on it and they were one of reasons you went for it in the first place. Gibson has been manufacturing strings since before the electric guitar existed, and makes their strings with a very high grade nickel wire. As a result they sound better and last longer.
If you haven't used Gibson strings in awhile, you should try a set or two and see if they don't light up your sound. And when it comes to replacing anything on your guitar, don't even consider anything but the real thing.