Hands-On Review: XL Specialty Percussion
A New Beat in Marching Percussion
By Donald Sheldon
XL Specialty Percussion was the first manufacturer of snare drum carriers and continues to be an innovator in the field of marching percussion. Founder Neal Graham was an educator and a performing drummer in the '70s in the Fort Wayne, Indiana, area. After establishing a teaching studio, his business eventually grew to include a retail outlet.
The drum shop began receiving requests for snare drum carriers from several Midwestern drum and bugle corps. The larger drum companies didn't see a need to produce carriers, so the shop's custom builders filled this niche and produced a small number of them. As these carriers met with increasing success, the shop's focus turned more to manufacturing.
From these beginnings XL Specialty Percussion has grown into being one of the largest makers of marching drum carriers and stands. Fortunately for players everywhere, the connection to the needs of real musicians remains a guiding vision for the company.
Marching on
XL Specialty Percussion's marching carriers have evolved through the years to include a wide range of carriers and accessories. The OMNI Vest and its floating yoke system is a model of efficient and well-thought-out design. This vest is made to fit a variety of different players and positions—instantly. All you have to do is loosen the bolts, put it on, let it naturally conform to your body, and then retighten the bolts. It's that simple to get a perfect fit.
The OMNI Rail Quad Marching Carrier solves another marching band problem. Drummers don't want to be limited in how they position their drums, and need to be able to get them into place easily. The OMNI Rail Quad offers a totally unique approach including swivel attachments, the sliding OMNI Rail, and flexible "J" bars. These features make it easy for each player to quickly position and adjust their drums according to their personal preference. XL Specialty Percussion designs their marching carriers with input from top marching bands and drum corps. The OMNI Rail was designed in conjunction with, and used by, the 2000, 2001, and 2002 Drum Corps International Champion Rosemount Cavaliers.
| | |
| --- | --- |
| | |
XL has another winner on its hands with their line of field drum stands called The Stik. Moving the band onto the field from the bleacher at halftime can be hectic. Often percussionists have had to make multiple adjustments to their field stands while moving into position on the field—a rather difficult juggling act. The Stik field drum stands make this awkward transition a lot easier with their Stadium Hook. The Stik's unique hook allows the bottom of the stand to fasten to the bleacher for use in the stands, then instantly convert to a field stand for stadium use with a single quick and easy height adjustment.
A bass drum is a big load to carry around but an XL Lite series carrier will lighten the burden. The Lite Bass Drum Marching Carrier is made from powdercoated aluminum, creating strong yet flexible support. T-bar carriers have multiple adjustments and feature foamed shoulder straps, cross members, and stomach plates help distribute the
load evenly. The Suspended Bass Drum Stand is a lightweight tubular steel stand that has all the features needed from the concert hall to the marching field. An adjustable footrest allows for correct concert bass techniques, still allowing for full rotation of the drum. Nylon guides with unique collar locks allow for quick and easy tilting.
Drum cases reconsidered
XL Specialty Percussion also manufactures the stellar quality Protechtor line of drum cases for nearly every conceivable percussion need. The Protechtor Elite Air Series of cases offer a revolutionary design solution to drum protection and transportation, with oversize cases with contours that hold the drums in the middle of the case. The large size provides plenty of room for suspension-type mounts and mounting brackets, and the drum's surface is isolated from the sides with foam strips for increased protection. Your drums have never had it so good on the road. The stackable, form-fitting lids allow you to stack a lot of drums within a small footprint—an important consideration when dealing with crowded band rooms and practice spaces. The Protechter Cymbal Vault gives your valuable cymbals Fort Knox-like protection. The newly designed economy cymbal case features a strapless design that uses recessed wingnuts and a one-screw system that eliminates broken straps. A limited lifetime warranty against cracking ensures these cases will be with you for a long time. It's no wonder that Protechtor cases are endorsed by many of today's top drummers including Peter Erskine, Kenny Aronoff, Dave Weckl, Sheila E., and many more.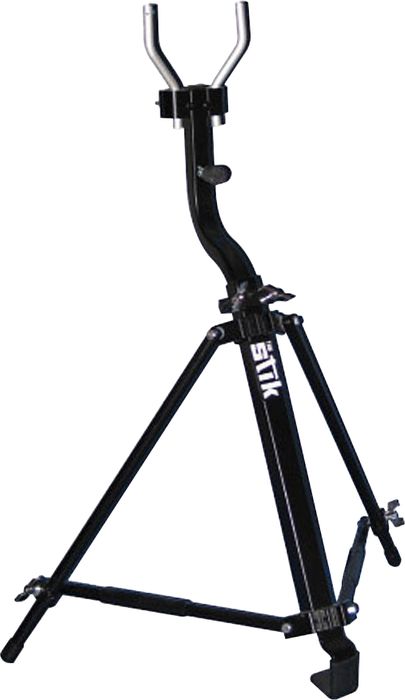 Strike up the band!
A marching band's drum carriers and stands take a beating through the years. They must be built to last, comfortable enough to wear for hours at a time, and versatile enough to accommodate a variety of different players, playing situations, and weather conditions.
XL Specialty Percussion has been successful from the beginning by responding to the real world needs of musicians. A percussion section puts a lot of hard work into performing with precision, accuracy, and split-second timing. When the time comes to revamp your marching band's equipment, you owe it yourself to check out XL Specialty Percussion's line of quality products for percussionists. There's a reason they're recognized as the world leader in design and development of marching carriers and field drum stands. When you put XL Specialty Percussion accessories into your band's line-up, the drum section of the band will be able to play with confidence. Having the right equipment lets you concentrate on what matters most—making great music.
---
XL Specialty Percussion is recognized as an innovator in marching percussion carriers and accessories.
Tags: Percussion Marching