Hands-On Review: Rico Reeds
Technology and tradition
By Stephan Palumbo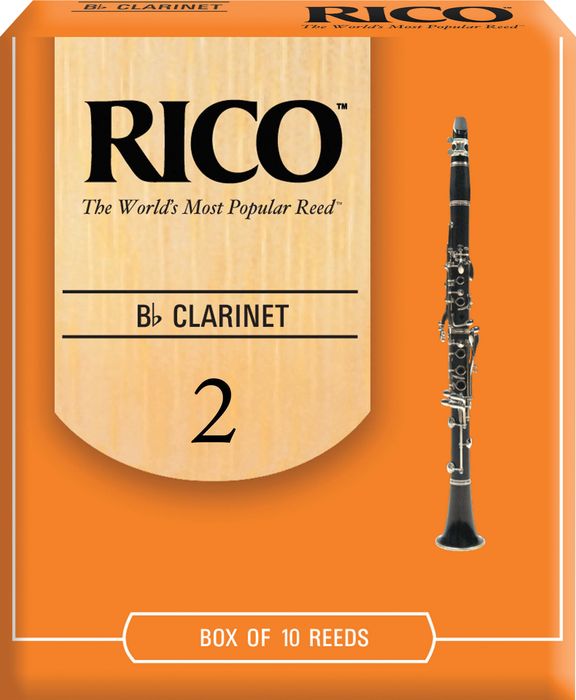 Raising Consummate Cane
It was in 1926 that a clarinetist with the Walt Disney Studio, Frank De Michele, wrote to his uncle Joseph Rico, in Paris, complaining about his inability to find quality reeds in Los Angeles. He begged Rico, a prominent musician, composer, and conductor, to send him some good ones. His uncle quickly complied and three weeks later Frank wrote again saying, "My friends liked the reeds you sent so much, I have none left for myself. Could you please send me some more?"
After a series of similar requests, Joseph's reed supplier had to decline due to a shortage of cane. In response, Frank again wrote to his uncle asking if Joseph could perhaps send some cane so that he could try his hand at fashioning his own reeds. Rico found a source for excellent reed cane near his vacation cottage in the Var region of southern France and in 1928 sent a 350-kilo shipment to Los Angeles. This shipment provided the fodder for De Michele to begin crafting reeds in earnest and thus the company named Rico International, in honor of the founder's uncle, was born. The Franco-American connection lives on: Joseph's grandson Jean-Francois Rico, who managed the French plantation for over 30 years, now works as a consultant to supply much of the cane used by Rico International today.
Down on the plantation
A little botany first. Reeds are made from Arundo donax, a giant grass that is grown for two to four years before harvest. In its quest to produce the finest cane on its plantations, the company employs a full-time agronomist. Cane poles that don't meet size requirements are culled by hand. Appropriately-sized canes are harvested, dehusked, dried in upright bundles, and then laid horizontally in the sun where the poles acquire a golden hue. After the sunning process, the poles are stored in cool, well-ventilated sheds until they are properly cured. This patient, time-consuming approach is essential in the production of Rico's reeds.
After drying and curing is completed, the canes are cut between nodes in the stalk and are shipped to Rico's 50,000-square-foot factory in Sun Valley, California. There each cane is meticulously inspected and sorted according to diameter, wall thickness, and color. After splitting the tubes into quarters, the sides and bottoms are cut simultaneously to form an initial reed blank ready for sanding.
Mother Nature meets high tech
Because nature determines the ultimate strength and flexibility of each cane, Rico employs digital strength-grading equipment to precisely measure each finished reed. The reed profile symmetry is also measured to within a 10-thousandth of an inch. These steps assure superb consistency by minimizing variation. You can count on each number 4 Rico reed to offer the same performance.
As just one measure of Rico's fierce devotion to quality, staff members and machine operators receive beginning saxophone and clarinet lessons so that they develop a musician's perspective. This hands-on sensibility doesn't stop there. In-house quality-control musicians randomly test-play finished reeds, recalibrating the computer-controlled machines as necessary. Before finished reeds are placed in boxes, every single one is examined using modern video inspection to detect possible manufacturing imperfections.
Reeds for every reason
Over the decades Rico has evolved a family of reeds that serves the needs of everyone from consummate maestros in both classical and jazz settings to students just learning their instruments to musicians of every stripe in-between. In the limited space at hand here, we'll look at some of the ranges that are among the bestsellers at Giardinelli.
You'll find Rico's standard reeds at work everywhere. They're cut from the most flexible grade of cane so as to offer ease of play, an important feature where beginning students are concerned. Very affordably priced, they're available for the complete range of saxophone and clarinet voices in half strengths between 1-1/2 and 4 and are in boxes of 10 and 25 with 50-count NovaPaks available for clarinets and alto saxes. They represent a tremendous value and are the number-one choice of educators at every level.
The Rico Royal is a step-up reed for serious players who need to keep an eye on expense. They are French filed (more about that shortly) for freedom of response, especially in the low register, while adding clarity to your tone and making soft attacks easier. Rico crafts their Royal reeds from premium-grade cane, helping to ensure consistent response and playability.
Plasticover reeds have a durable plastic coating that resists moisture and climate changes. They are ideal for doublers who need to make fast changes between instruments as well as outdoor performers.
Moving up the line
Rico's Grand Concert Select family of reeds has more material in the heart, producing exquisitely pure, warm, and transparent tone that's consistent from pianissimo to fortissimo, in all registers. The dark, full-bodied sound with outstanding clarity, focus, and control married to unsurpassed response and longevity makes it a favorite among the world's leading classical woodwind artists.
The Rico Select Jazz features a strong, well-defined heart and longer vamp that delivers huge projection and the fat tone that jazz players lust after. Rico offers the Select Jazz line with and without a French file. The file is the area behind the vamp where the bark is sanded off in a straight line. It provides freedom of response, especially in the low register, making soft attacks and subtone production easier. The file also brightens the tone slightly. Filed reeds are preferred by players who use round-chambered mouthpieces such as Meyer or Otto Link. For those who play medium- to small-chambered, bright-sounding mouthpieces such as Beechler, Dukoff, or Berg Larsen, an unfiled reed is usually preferred.
Those who know
The greatest testament to Rico's products is the stellar lineup of artists who use and endorse them. Just to name-drop a few of them: Michael Brecker, James Carter, George Coleman, Ronnie Cuber, Kenny Garrett, Chris Potter, Sonny Rollins, and Lew Tabackin. And that's just for starters. The Rico artist roster is peppered with dozens more world-class sax players. The lineup of clarinetists who play Rico is equally impressive, counting among its number artists such as Luis Baez, David Krakauer, and Ricardo Morales. And the list of maestros goes on and on...
With over 70 years of experience refining the process of growing and crafting cane reeds, no other organization comes close to offering the range and quality of Rico products. If you haven't experienced Rico quality and performance, you should remedy that situation immediately by ordering a box today!